BETTYJANE
Hi Claire,
I went to bed early last night and missed the rest of the thread about the dogs. I LOVE your idea of sharing. Tell me all about Molly. (I prefer pets that have human names. I had a golden named Emma for 14 years.)These mixed breeds are the rage now aren't they! Mixi-poo? Enlighten me, lol!
Setters like Henry are pretty crazy, but the English are the least so of the three types. I've never posted a photo to this site, but I think if we asked TP to get a section for out pets up and running he'd say the site has gone to the dogs.
—————————————————–
DSG's pets Foxy, Kato and Frances:
RAJ
This is a bold experiment. I tried my best to follow the instructions given here. I hope it works. Hopefully you can stand one more picture of a dog, "Molly Sue", who follows me like a shadow where ever I go. 
http://img204.imageshack.us/i/p2070222.jpg/
-------------------------------------------------
XERES
Ahh finally TP grants my wish ! I thought TP would play Santa and do it around Xmas time..and I had stopped expecting and now here it is :)
DSG,Jenny,Bettyjane here's julie
http://plixi.com/p/68639614
http://plixi.com/p/68640056
DSG her muzzle has turned white too :)
-------------------------------------------------
STELLA
here is my beloved Fluffitt who was in our family for almost 19 years.
http://s894.photobucket.com/albums/ac146/stellajim/Fluffitt/
------------------------------------------
CLIFFORD
Okay, folks…..
while waiting for the US Open draw to come out, I thought I'd finally get around to posting a picture of the lovely pups.
This is Kaiser (Shepherd) and Russell (Yellow Lab)
Kaiser (initially named Monty, but that only lasted one day!) was rescued from a junkyard, where he was no longer wanted because he was just too darned nice! He is about 15 months old, and is just full of love- and energy.
Russell was dumped in the country by his previous owners, who had clearly never taken him for walks or given him toys. He was over 120 pounds, and was unable to run. For the past five years he has been the best dog one could ever wish for, and is proving to be an excellent older brother for Kaiser.
Thanks for providing this thread, TP- it's awesome!
Clifford's Kaiser and Russell:
Not the best photo, but it captures their temperaments beautifully.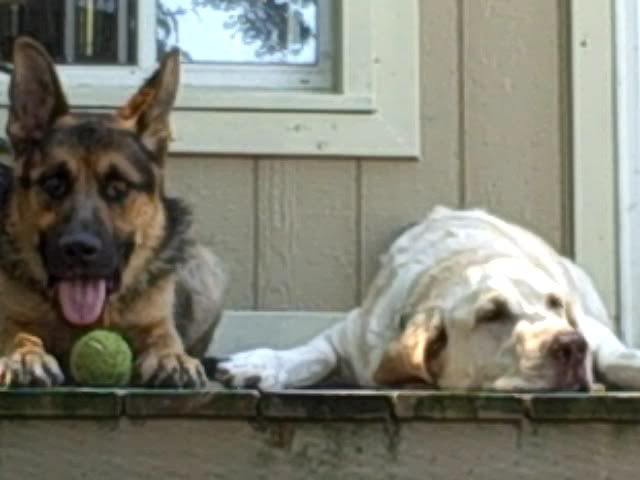 Bluechyll's Nina: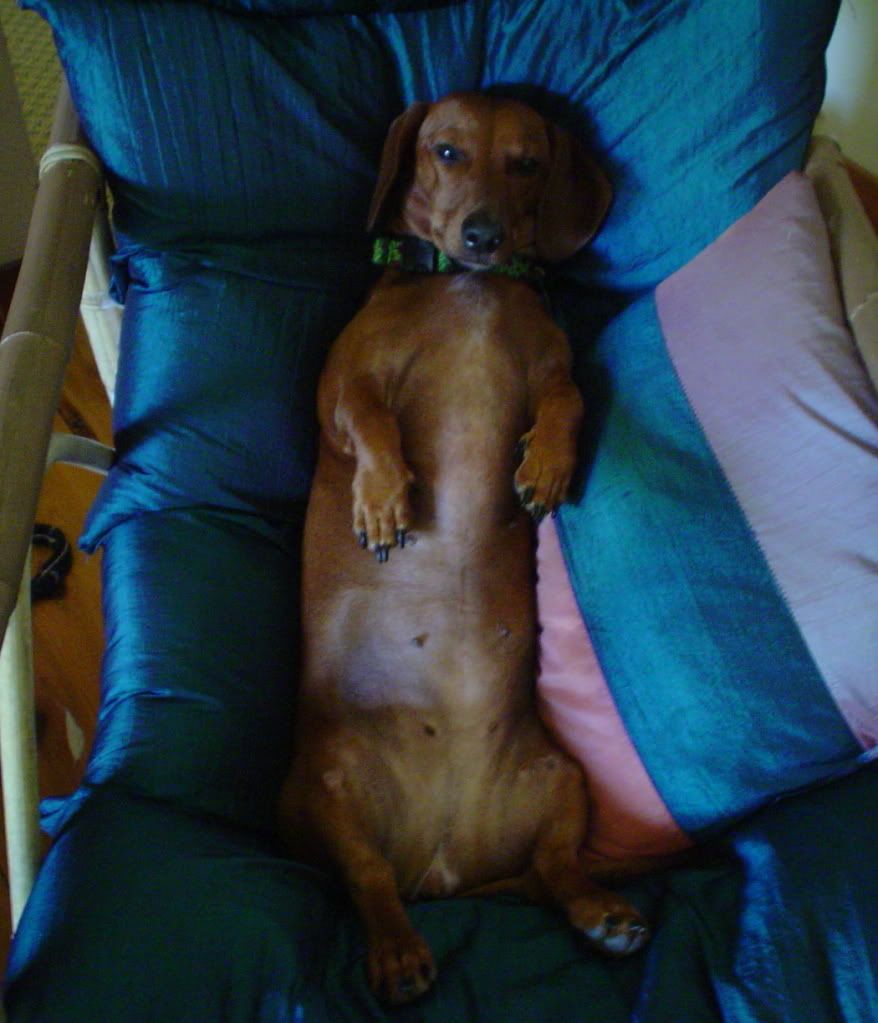 Bluechyll's Nina, Genevieve and Ginger.